playMGM
Custom Lettering
Art Direction by Sapient Razorfish

MGM is luxury entertainment brand that recently launched a new online casino out of New Jersey, making them the one of the first few to enter the state's online gambling industry.

In collaboration with Sapient art direction, I was brought on to create lettering campaigning out-of-home advertising for their new online gambling site. With the objective of drumming up "Jersey Pride", I was asked to explore the brush lettering style while achieving the "Old American" look with a hint of old Las Vegas glamor.
Pop Culture Primas
Custom Lettering / Art Direction
Caricatures by Bryan Janky

This upbeat podcast dives into the world of all things must-know in pop culture. We, as listeners, are enticed by the bubbly repartee and childhood memories of the cousin hosts. In order to channel this same exciting and welcoming energy to the artwork, I adorned the album cover with custom lettering. The variety of lettering styles demonstrate the potpourri of topics and tones the podcast embodies.

The block lettering paired with the pop of orange allows the viewer to be drawn to the word "Primas," the phrase which distinguishes this podcast from others. The otherwise subtle color palette establishes an inviting and comforting mood.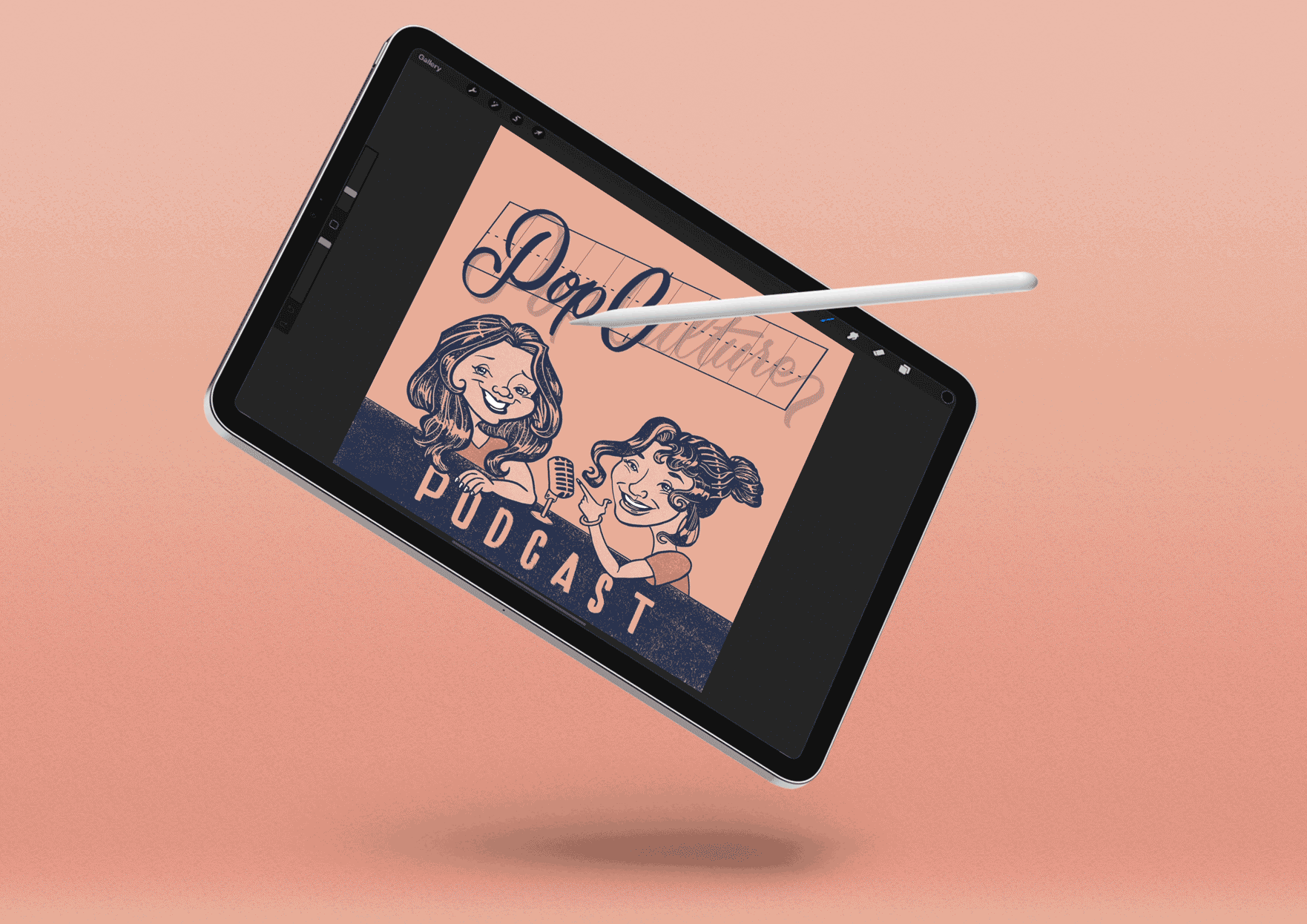 Hyundai Car Care Days
Agency: Epsilon | Art Direction
Collaborators: Jeff Peters, Robert Rosu

Hyundai Car Care Days is a national vehicle service event that occurs annually during the summer. Promotions include offers for brake service, tires, and multi-point inspections.

The design team was tasked to develop a series of emails, direct mail, and social content that would allow participating dealerships to promote the program. We developed a streamlined look across deliverables using playful, illustrative elements and motion for digital engagement.
Collection of hand lettering using a number of styles and mediums.